Your Neighborhood News
It looks like the Hollydays are here again, the 2012 will be coming to an end. l not forget…
We are here to help the local community get their stories out and present possible solutions to their problems, which can lead to the resolution of such.
At this point the Hollywood Neighborhood News – TV (or HNN-TV for short) is growing as you read this.
The team of HNN-TV is reporting on issues that are currently in the heart of the community in Hollywood as well as its abutting neighbors to the north, south, east and west.
Our group of passionate activists gets together in order to help those who are affected by the neglect, oversight and/or bureaucratic ways of the City of Los Angeles . We are interested in bringing these "misunderstandings" to light by reporting them on this site with the help of our community groups who are not afraid of standing up to the big machine we call Los Angeles.
This means that like in every good reporting we have to step back and hear both sides of the story.  This will assure that HNN-TV will maintain a balanced reporting on any story here in Hollywood, CA and its surrounding.
---
When is Enough Ever Enough?
Los Angeles' Neighborhood Councils have now been around since the late 1990s and there are now 95 of them. Some have been part of the system from the beginning and some are new to the city's family. But all of them have to follow city and state laws as well as their own bylaws. Learn more …
---
Free Help for Stranded Freeway Motorists
Whether it's a flat tire, an empty gas tank, or an overheated radiator, chances are that one day, you'll need help on the freeway. Learn More…
---
Info-Line
Do you need to find out if you can get assistance with what is going in your life? Well the City of Los Angles has an information phone line for the citizen of Hollywood… Learn more:
---
Goodby Summer
Ladies and Gentlemen, 20011 Summer is now in the history books. We hop you enjoyed it and have many family moments or friendship moments. Time to start looking at dusting off the wall and floor heaters. Now sure what to do, call your local Southern California Gas Company man today. Let's be safe.
---
Need Medical Help?
The Saban free clinic service here in Hollywood can help low income residents who qualify with medical care.  They provide primary medical care…, More Info…
---
Can't Afford Car Insurance?
California has a low cost automobile insurance program. You maybe able to get auto insurance under $400 a year! This would be for liability only. But you need to find out if you qualify. More info…
---
Stop Blight Today Because you Can
What is blight in your Hollywood neighborhood? When banks allow empty homes to decay and attract crimes, vermin and trash your hood. Well thank goodness the City of Los Angles is cracking down on blight with an ordinance that carries fines up to $100,000.
What do you do? More info…
---
Know of a problem. Contact us. Maybe we can help.
---
October is here and you know what that means to all the young kids!
---
Just Food
There's a new food store in Hollywood. Well actually it is a community organic food garden. Today Sunday February 27th, Just Food had their Garden ribbon cutting ceremony. They official open the doors to this new garden that will, when food is grown, be available to the community to help feed those who may need food. More info…
---
Healthy Stuff For Adults and Kids – FREE
Let's thank the good people at the Saban Free Clinic. They are offering free Yoga classes each Saturday from 10:30 – 11:30 a.m. This happens on the second floor at 5205 Melrose Avenue, Hollywood 90038. That is at the corner of Melrose and Wilton. If you got any questions, call Wendy at (323) 330-1625
There is no need to register, just show and find out what will be your favorite pose.
For the Children they have a "Kids N Fitness" class on exercise and nutrition for the whole family. This happens the second and fourth Saturdays of each month, from 1:30 – 3:00 p.m.
Bring the whole family to the clinic to participate in a class where you make food, exercise and become healthier families. Kids ages 8 – 12 will participate in the exercise portion of the class.
Contact Johanna at (323) 337-1853 for more information
This all happens at the Saban Free Clinic on Melrose. One more thing, they do accept donations to keep lots of program going and to keep things free.
---
Know Your Community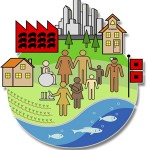 How well do you know your community? Join the LAPD Hollywood Division for an opportunity to speak with the area Captains, Senior Lead Officers and Detectives that service your community.
What questions do you have? How can we help each other make positive, long lasting changes to the community? Read more…
---
Disclaimer:
At this time HNN-TV reserves the right to report only on a number of selected stories due to the complexity, research and time constrains for the individual report.
the attachments to this page: